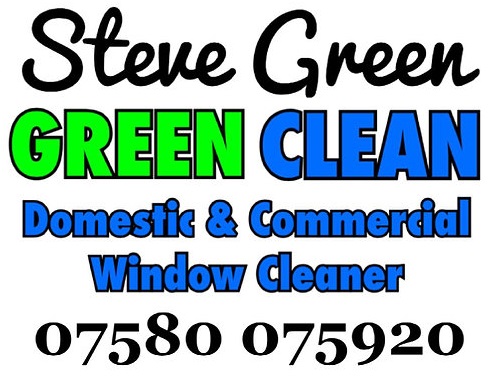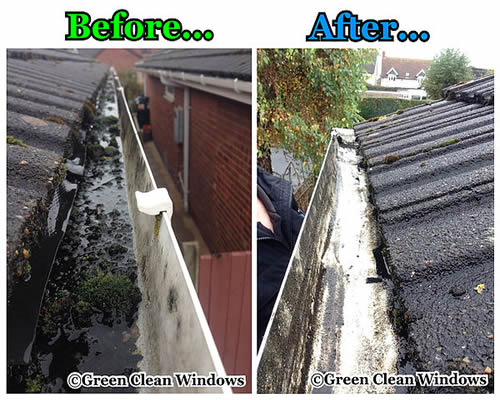 Guttering is designed to take water away from your property as soon as possible. Without regular cleaning they clog with leaves, moss, and even plants leaving your property vulnerable to water damage.
We offer a cleaning service with a guarantee to remove all obstacles in your guttering. Our vacuum system uses lightweight aluminium poles giving access to all areas including above conservatories and sloping roofs.
A camera system is available for you to view the inside of your gutters from the ground to give complete peace of mind. We remove and dispose of all of the debris ensuring there is nothing to clean up afterwards. Tap Water may look clean but if you try to clean a window, residue appears in streaks and spots because tap water contains many chemical and mineral impurities. Filtration technology removes 100% of impurities giving you Pure Water!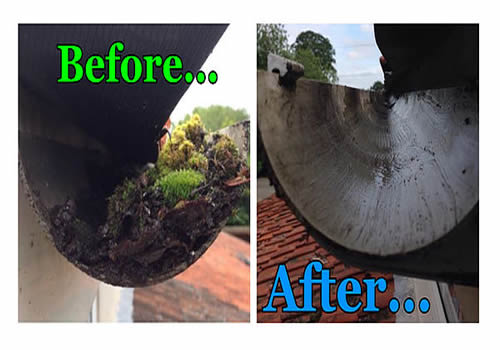 We also offer a service to replace leaking gutter joints and other minor repairs.
No mess, vacuum sucks gutter clean in wet or dry conditions
On board camera to check gutters completely clean
Access to all areas including above conservatories
No need for high access equipment-saving you money
Fully Insured
Genuine, friendly service