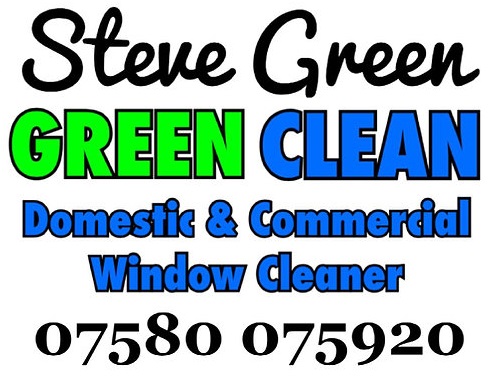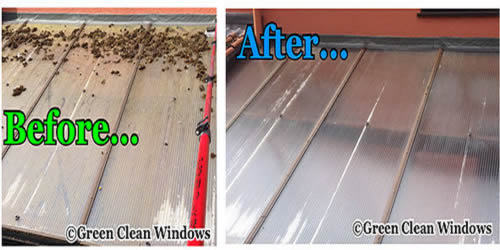 As with UPVC, the roof of your conservatory is subject to rain and ultra violet rays enabling dirt and grime to cling to the surface which blocks out the natural light making the conservatory gloomy.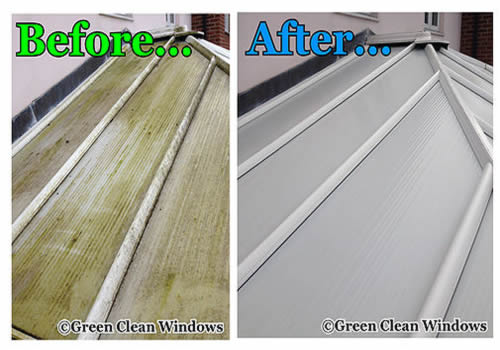 How will you clean the UPVC?
We can remove all the dirt film from the roof to let all the natural light back in. We use a special brush system with water to gently remove the grime taking care not to affect any seals on the roof joints.